Neal Brennan
In Conversation with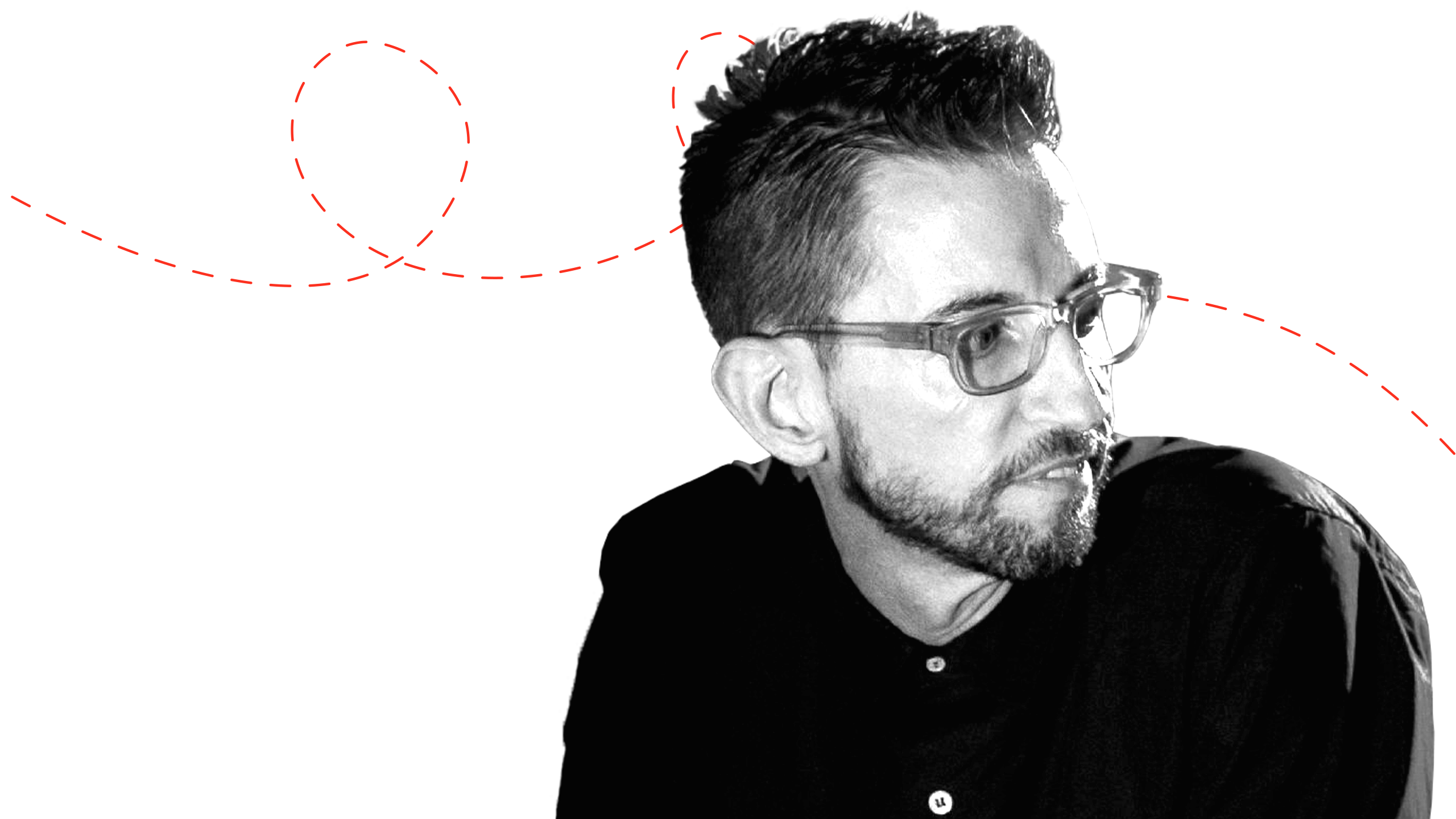 Home
In Conversation with Neal Brennan
Neal is currently a writer, Creative Consultant, and on-air correspondent on Comedy Central's The Daily Show with Trevor Noah. He served as Executive Producer on Chris Rock's latest standup special Chris Rock: Tamborine and as Director on comedian Michelle Wolf's recent HBO special Michelle Wolf: Nice Lady. He also co-wrote the 2017 feature film The Female Brain alongside comic Whitney Cummings and he can be seen in the Netflix film Fonzo alongside Tom Hardy.
Neal's half-hour special premiered on Netflix as part of their global stand-up comedy series Comedians of the World in 2019. The series features a diverse set of comics from 13 regions bringing their perspectives on what's funny around the world with Neal being one of five from The US. Neal's first hour standup special Women and Black Dudes, which he also directed, premiered in 2014 on Comedy Central and was named one of the 10 Best Standup Specials of 2014 by Paste Magazine. His half hour standup special premiered in 2012 on the network's series The Half Hours. In 2013 Neal directed several sketches on Comedy Central's Inside Amy Schumer, as well as episodes of FOX's The Mindy Project and New Girl. He also wrote with Seth Meyers on The ESPY Awards and
his White House Correspondents Dinner speech in 2011. Brennan has done stand-up on Late Night with Jimmy Fallon, Late Night with Seth Meyers, Conan, Last Call with Carson Daly, and Lopez Tonight.
In 2014, Neal was the host oLOSHAKf The Approval Matrix on SundanceTV, a panel show inspired by the popular New York Magazine feature. In addition to ipanel discussions, the series featured Brennan conducting interviews with Jon Stewart, Amy Poehler and Chris Rock, with The New York Times calling the show "intellectually risky and appealingly frisky."
Neal co-created Comedy Central's legendary Chappelle's Show, for which he received three Emmy nominations; one for directing, one for writing, and one for producing. Together, Brennan and Dave Chappelle wrote and produced virtually every sketch on the show themselves. In the second season, Brennan also served as director on many episodes, helming such classic sketches as "Charlie Murphy/Rick James," "The Racial Draft," "Charlie Murphy/Prince," and the "John Mayer Sketch." Also with Chappelle, Neal co-wrote the stoner cult classic film "Half Baked." In 2009 Brennan went on to direct the feature film "The Goods" for producers Will Ferrell, Adam McKay and Paramount. The film starred Jeremy Piven, Ed Helms, Ken Jeong, Ving Rhames, and Ferrell. In 2010, Neal appeared as an actor in the feature film "Get Him To The Greek."
In addition to standup, writing, directing, and producing, Brennan has also directed popular commercials for Sprite, Netflix, Best Buy and Nike. He has a huge presence on social media with 375,000 followers on twitter, and was named "One of the Funniest People on Twitter" by Time Magazine and Rolling Stone.
After dropping out of the prestigious NYU Film School, Neal began his career at the age of 20 as a writer on the MTV dating game show, "Singled Out," (you're welcome) and the Nickelodeon sketch show, "All That." Since then, he has performed standup and lent his hand at writing and directing several TV shows and films, developing what The New York Times calls his "hip-hop and Frontline aesthetic." He regularly headlines the good standup venues in the good parts of America.
He does see Dave pretty often. Dave is fine.
Completed
JFLTO Digital Powered by Virgin Plus
JFLTO Digital
Powered by Featured Artists
Is there such a thing as too much laughter? You're about to find out. Enjoy the shows.